How We Do It
How We Do It
Understand how we work and how we come up with solutions that will change the way you see engineering forever.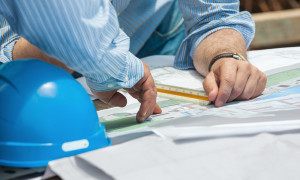 1.   On-Site Consultation
We will visit our customer on-site to understand the problem. Help us to see your needs and requirements. If a replacement is required, we will advise on when it the spare part can be delivered.
If the problem requires a customized build-to-print solution, we will also inform you on the timeline from idea to delivery.
2.   Thought Process Begins
Once we fully understand your needs, our team of designers will brainstorm on the best outcome. This may involve sketches and drawing using AutoCAD. Depending on the complexity of the design, we may come up with 2D and 3D designs of the final product.
Feedback from our customers will always be obtained. You know your business operations best. Thus we will propose the solution before proceeding to print the product.
3.   The Printing
Using the AutoCAD Inventor, we will be able to print the final product based on our design. This usually takes a day and when completed, we are able to deliver it promptly to you.
Time is of essence, especially in the production line, which is why we have developed a method to innovate practical solutions in the shortest time possible. This, we will not be able to do without the extensive industrial experience we have accumulated over the years.