Build to Print vs. Build to Specification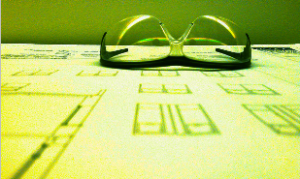 Build to Print vs. Build to Specification: What are the Benefits of One Over the Other?
It's becoming ever harder for many businesses to perform every activity and process within their facility walls, and 90% of all manufacturing companies are switching over to outsourcing to better use their resources. Outsourcing allows customers to operate more streamlined operations, while allowing them to focus on their core business strengths. The new, leaner transformed businesses that arise from this strategy are more cost-effective and viable, tending to be better equipped to compete in today's market.
One business sector that has emerged to meet a growing part of this outsourcing strategy are suppliers who work on building components to print. There's also build to specifications that are performed by outsourcing companies, and there is a marked difference between the two that is important to keep in mind when using them for outsourcing purposes.
The Benefits of Build to Specification Services
Build to specification is when a business will have a supplier manufacture a component that is a specific size and has specific parameters regarding its operation. The actual degree that the component is specified may vary, but the supplier has the liberty to utilize their design expertise and manufacturing skill to manufacture the part they will be supplying to their customer. Businesses that outsource to a supplier can benefit from this strategy because the responsibility and liability for part quality and good design is put squarely on the supplier's shoulders. Overhead costs are often reduced for companies because experts don't need to be hired in a subject matter that is not a core competency for their company.
The Advantages of Build to Print Services
On the other hand, build to print is when a supplier produces work instructions, assembly drawings, and calls out specific and detailed manufacturing practices used in building the parts along with the customer's specification of the component's functional requirements. This method requires a little more effort and development costs from the customer's side, but it is advantageous to them because they maintain control of the intellectual property right while having the flexibility to select appropriate suppliers to produce the parts for them. This approach allows an easier vertical integration for the customer's business because they only need to focus on their core, and this often alleviates the bottlenecks they encounter while trying to do all those processes themselves.
Quality and Services of Suppliers
Customers seek out those suppliers that build to print and specifications excellently, but they also require them to perform well in other areas. Businesses that supply these services usually do well in replacement of parts services where spare parts are fabricated or acquired by sourcing, as well. They often reverse engineer physical parts when the customer could not find the part from the original equipment manufacturer (or for other reasons). Part of their process involves rapid prototyping and creating high-quality production drawings and documentation along with state-of-the art software and talent to design 2D and 3D for solid modeling.
Suppliers do the best if they produce final designs that meet current industry standards and meet and exceed customer expectations. In order to stay competitive and viable in the market, it is best that they take this consideration in mind and always strive to be innovative and to continuously improve their processes.
Elite Tech Engineering (Singapore) is an engineering design company that provides built-to-print solutions.
Photo source: Flickr user