Successful Turnkey Project Design and Flawless Delivery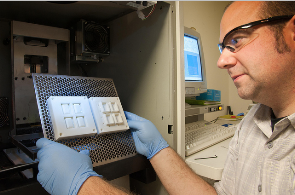 When you are in the business to provide a turnkey solution to your customer, you are bringing their ideas to life or redesigning a product that they have put their heart and soul into making. It's important to take their ideas, give it the right support and turn their vision into a reality. Here are a few suggestions to make you the best in class with your turnkey projects:
Utilize Product Development Talent
Rapid product development and prototyping involves a synergistic team of engineers, designers, and oftentimes scientists that can hit the ground running and take their creative problem solving skills and idea generation to develop viable products in consideration of the customer requirements. The key is to take established methodologies in concept development, and maintain a strong concentration on the success goals and business viability of the customer. The takeaway from this approach is ensuring your business process yields concepts and ideas that are actionable with a viable market path and vision of the customer.
Excel at Turnkey Projects
You need key capabilities in product development to be a key player in the market, and the same applies in turnkey solutions. A business must have a proficient and high-quality workforce and sophisticated infrastructure in order to deliver in today's industry. The in-house technical expertise of your facility needs to be equipped to develop and design special purpose equipment, such as jigs and fixtures and the intricate design of equipment without straying from the technical specifications provided by the client. Delighters are a big buzzword to use here, because if you want the client to refer you and build your business, you are going to need to exceed their expectations as a good rule of thumb.
Collect Talent for Reverse Engineering
When a company utilizes reverse engineering, it requires a team of professionals with genius and innovation in mind when tight cycle times are experienced in the design and development stage. They have to have infinite patience, also, because there are a lot of uncertainties and risks inherent in this type of process. These teams work to address the need of the customer to build new designs and enhancements by using solid models, prototypes and components. Different techniques in development can be used to create specification accuracy from solid components using the curve and points data from coordinate measuring machines for developing robust 3D models, prototype development and inspection of solid models with CAD, all in rapid succession.
Re-engineer for Workable Solutions
Many customers ask that you add value to an existing part by understanding and analyzing that part's requirements. Sustainability, scalability, and understanding of the technical specifications must always be considered during the entire process. These considerations help successfully shape the process when re-engineering a product or component in order to convert it into a workable solution in the end, and to design it to the highest industry standards.
Providing the support and platform needed to take a component from its humble beginnings and running with it until you hit the finish line is something that will delight your customers and build a brilliant reputation for your business. To stay competitive and keep them happy, a business needs to provide a flawless design ultimately and exceed their expectations.
Elite Tech Engineering is an engineering design company which provides turnkey solutions.
Photo source: Flickr user U.S. Army REDECOM